Back to Exhibitors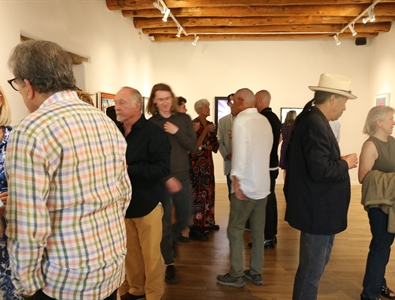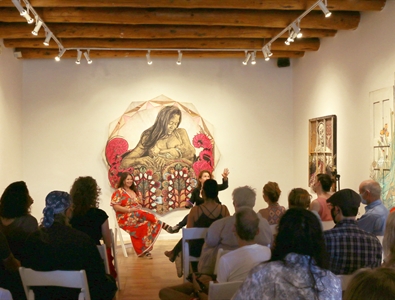 Turner Carroll Gallery
Santa Fe
Turner Carroll Gallery + Art Advisors is committed to exhibiting emerging to established museum collected artists from all over the world. Turner Carroll was founded in 1991 by Tonya Turner Carroll and Michael Carroll, both of whom have extensive experience in galleries, museums, and auction houses, as well as degrees in the history of art. Turner Carroll and Carroll have handled artist estates, written artist monographs, served on boards of art museums and foundations, and served as independent curators and art advisors for corporations, hotels, and art museums.
Turner Carroll is dedicated to establishing a context and place in the history of art for the artists it represents. Turner Carroll is in conversation with museum, private, corporate, and academic members of the art world, about exhibition opportunities that challenge its artists creatively while exposing geographically and culturally diverse populations to their works. Some of the museum permanent collections which feature works by Turner Carroll artists include Russian Academy of Art Foundation, The Vatican Museum (contemporary collection), Irish Museum of Modern Art, The Whitney Museum of American Art, The Metropolitan Museum of Art, San Francisco Museum of Modern Art, Philadelphia Museum of Art, National Museum of Women in the Arts, Museum of Modern Art, The British Museum, and the Fine Arts Museums of San Francisco.
Artists we represent Judy Chicago, Natalie Christensen, Traian A. Filip, Raphaëlle Goethals, Scott Greene, Mildred Howard, Etsuko Ichikawa, Mokha Laget, Hung Liu, Monica Lundy, Igor Melnikov, Greg Murr, Walter Robinson, Rusty Scruby, Matt Shlian, Hunt Slonem, Shawn Smith, Swoon, Drew Tal, Lien Truong, Karen Yank, and Wanxin Zhang.
In addition, we have a robust secondary market platform for resales. Curated resales include pieces by Judy Chicago, Leslie Dill, Jim Dine, Robert Kelly, Kiki Smith, Christo and Jeanne-Claude, Charles Arnoldi, Nicola Lopez, Philip Guston, Alighiero Boetti, Alfred Jensen, Louise Bourgeois, Vernon Fisher, and others.
Featuring Works By:
Hung Liu
Swoon
Mildred Howard
Greg Murr
Lien Truong
Hunt Slonem
Judy Chicago
and Mokha Laget
725 Canyon Road
Santa Fe NM 87501