Back to Exhibitors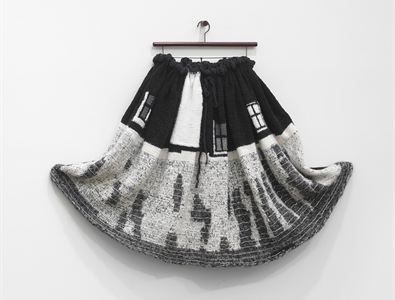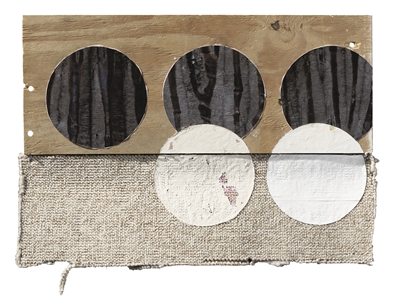 McClain Gallery
Houston
For the Dallas Art Fair 2020, McClain Gallery will present six artists from our stable, including Dorothy Hood (1918-2000), Bo Joseph, Julia Kunin, Henrique Oliveira, Elaine Reichek, and Shane Tolbert. The materiality of each artists' work features prominently in this presentation: from the use of paint in its more fluid forms to found wood, textured ceramics, and the softness of knit wool. There is a keen interest in recycled material in both Tolbert and Oliveira's work, to varying degrees of abstraction. The incorporation of craft in Reichek's highly conceptual work ties into the tactility of Kunin's recent wall-dependent ceramic sculptures. Hood, Tolbert, and Joseph's studio practices benefit from experimentation in different media, reuse, and the appropriation of found imagery.
Images, left to right:
Elaine Reichek, detail of Whitewash (Galway Cottage), 1992-93, knitted wool yarn, hanger, and gelatin silver print in 2 parts, 43 x 133 inches;
Bo Joseph, Colony Collapse, 2019, oil pastel, acrylic and tempera on joined paper, 55 3/4 x 80 5/8 inches;
Shane Tolbert, Steel Study, 2019, acrylic on found supports, 22 x 31 1/4 inches.
Featuring Works By:
Dorothy Hood
Bo Joseph
Julia Kunin
Henrique Oliveira
Elaine Reichek
Shane Tolbert
2242 Richmond Avenue
Houston TX 77098