Back to Exhibitors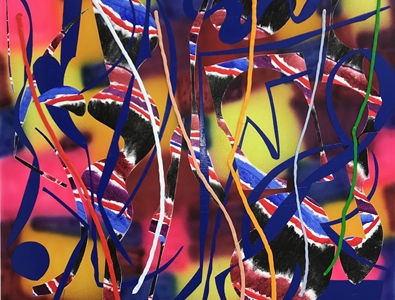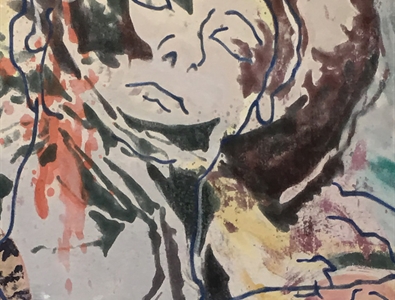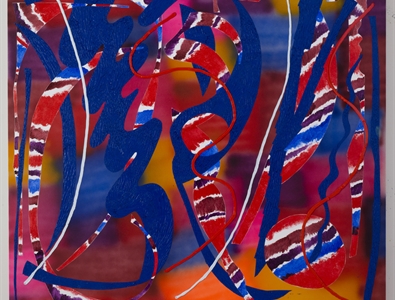 Lyles & King
New York
Lyles & King was founded May 2015 in New York's Lower East Side by Dallas-native Isaac Lyles.
At the Dallas Art Fair, Lyles & King will present new paintings by Trudy Benson (b. 1985, Richmond, VA) and Chris Hood (b. 1983, Atlanta, GA).
Made with oil paint applied either with a roller or straight from the tube, Trudy Benson's collage-like paintings layer abstract, impastoed forms above a spray painted ground, which diffuses the visual equivalent of static noise through the tiers of the image. Contrast is key: each layer is discretely striking because Benson mixes a variety of colors and forms as well as temporal references, so that scribbled lines evocative of primitive computer drawing tools mingle with a jumble of jazzy, Matisse cutout-like shapes. In Benson's jungle of styles, each layer performs via its interactions. Looking at her paintings involves experiencing not only its sensual dynamics but also a new approach to space and time in painting.
Though representational in nature, Hood's paintings, sculptures, and drawings reflect an understanding of abstraction in which personal and social imagery collide in the 21st-century. Combining traditional techniques with the languages of digital territories, his work often features images culled from the American counterculture, art history, and mass media rendered abstract by translation. The paintings are cast in a liminal space with a unique reverse stain technique that rests his compositions in ambiguous and perceptual tension. Likening them to faded advertisements or T-shirts turned inside out, Hood invests the evocative physicality of his paintings with themes of identity, memory, and loss. The works hint at challenges to the idea of static perspective while pointing to larger questions concerning the role of images and contemporary painting.
106 Forsyth Street at Broome
New York NY 10002