Back to Exhibitors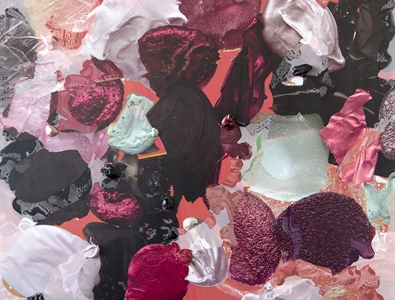 Luis De Jesus Los Angeles
Los Angeles
Luis De Jesus Los Angeles is pleased to return to the Dallas Art Fair with a presentation of paintings by Erik Olson and Andre Hemer.
Erik Olson graduated with a Bachelor's Degree from Emily Carr University of Art + Design in Vancouver in 2007 and most recently attended the critically acclaimed Kunstakademie Düsseldorf as a guest student of Peter Doig. Olson's ongoing project with portraiture is the culmination of several years of exploration and experimentation in his Düsseldorf studio and a period of intense production in Los Angeles. His paintings range from objective, observation-based representations to half cropped or framed portraits to more abstract and obscured geometric formations. While all of the work is within the frame of a 'bust' or traditional head and shoulders presentation, each painting proceeds in dramatically different directions, highlighting the very malleable idea of identity. The work oscillates between portraying the individual in an analytic sense and a more intuitive approach, beyond knowledge. In addition to paintings, the gallery will also present his new sculptures.
Andre Hemer's ongoing exploration into contemporary hybrid perception and representation manifests itself in a new body of work created during his recent 6-month residency at the International Studio & Curatorial Program (ISCP) in Brooklyn, New York. Digital scans of "paint objects" made with an open scanner en plein air at sunset on the roof of the studio building are the foundation for this work. This unique image-capturing process creates a lexicon of light, texture, color, atmosphere and location. Back in the studio, Hemer organizes his archive of outdoor efforts, editing the scanned images and printing them on canvas. Onto the canvases he adds analog layers—brushing acrylics, daubing oils, and spraying paint on digital reproductions and the original paint objects that are now attached to the surface, creating further slippages between image and object. Andre Hemer (born 1981, New Zealand; lives and works in Vienna, Austria) received a PhD in Painting from the University of Sydney, Australia and an MFA from the University of Canterbury, Christchurch, New Zealand, which included a research period at the Royal College of Art, London, UK.
2685 South La Cienega Boulevard
Los Angeles CA 90034