Back to Exhibitors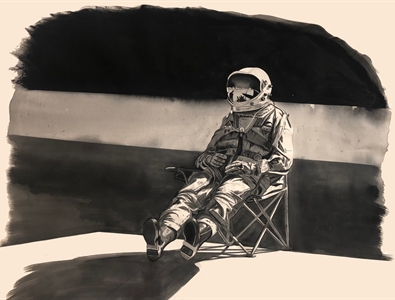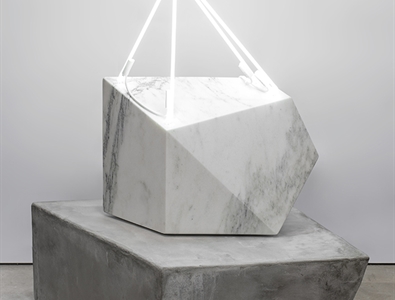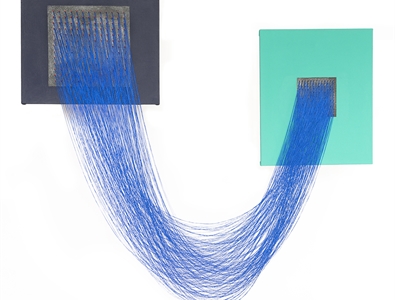 LMAKgallery
New York
We are excited to participate in the Dallas Art Fair and presenting the works by William Binnie, Liz Collins and Keith Lemley.
William Binnie is presenting all new work following his recent exhibit at Mass MoCA, "The Lure of the Dark", and the currently on view deCordova Biennial. Expounding upon the dark corners of the American Zeitgeist appropriating imagery form pop culture, historic events and setting them into an abstract field on raw canvas or paper making them appear out of voids of black through such techniques as chiaroscuro.
Liz Collins will be presenting new textile works like "Circuits" and "Multi-Mountain" which was just featured at the Drawing Center in New York. As well as the highly sought after handwoven works that just embody her strong sense of color and play on pattern. Collins work recreates her experience of the world as a place of stupendous wonder and cosmic energy. Collins has had
Museum exhibitions at MoMA, NY; the New Museum, NY; Museum of Art and Design, NY; Bric Biennial, NY; Leslie Lohman Museum, NY; Tang Museum, NY; the Knoxville Museum of Art; and Museum of FIT, NY.
Keith Lemley's sculptures will be his second presentation in Texas and we'll be introducing the new marble neon works. Lemley combines geometric objects with light and architecture and will allow the booth to engage the audience with his ability to extend plains and literally draw with light. Currently working on a presentation at the Urban Glass Gallery which will open in May he's also had exhibitions at The Sculpture Center, OH; 1708 Gallery, VA; The Soap Factory, MN; the Urban Institute for Contemporary Art, MI; Summerhall, UK; Smith Center for the Arts, RI; Pittsburgh Center for the Arts, PA; Museum of Modern Art, NY; Family Business, NY; Dowd Gallery, NY; Glazenhuis National Museum, Belgium; Dubuque Museum of Art, IA; and the Dishman Art Museum, TX.

LMAKgallery works with artists who have proven to sustain continuity in their visual expression, committed to their process and thoughts.

Featuring Works By:
William Binnie
Liz Collins
Keith Lemley
298 Grand St
New York NY 10002