Back to Exhibitors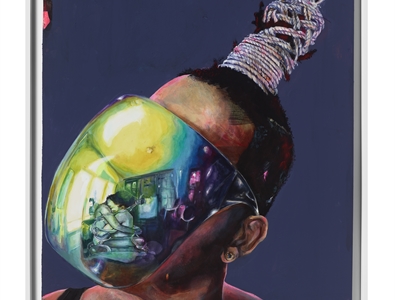 Bill Arning Exhibitions
Houston, Old Chatham
Best known as an artist focussed exhibtion maker Bill Arning is a contemporary art advisor, curator and critic based in Houston, Texas. After decade long stints at White Columns in NYC and MIT List Center in Cambridge MA, from 2009-2018 he was the director of the Contemporary Arts Museum Houston. At CAMH in 2009, he has organized solo exhibitions on Mark Flood, Matthew Day Jackson, and the late Stan VanDerBeek. In 2015, along with curator Elissa Auther and the Museum of Contemporary Art Denver, he co-organized the survey show Marilyn Minter: Pretty/Dirty. In 2018 Arning co curated a Cheryl Donegan exhibition with Heidi Zuckerman of the Aspen Arts Museum. In 2020-21 Bill Arning presented a full Mary Weatherford retrospective with Ian Berry of the Tang Museum entitled Mary Weatherford: Canyon-Daisy-Eden which travelledd to Site Santa Fe. Recent commercial gallery exhibitions include Texas Extravagant Drawing at Fiendish Plots, Lincoln, Nebraska, Paulina Peavy/Lacamo: They Call us Unidentified with Andrew Edlin Gallery, Dirty Words-Mark Flood/Sam Jablon at Mindy Solomon Gallery, Miami.
In 2020 turning 60 Arning opened Bill Arning Exhibitions in Houston to self indugently show exactly the work that most excited him to share. He has presented solo exhibitions by under-recognized subversive artists like Michael St John, Chuck Nanney, Zachari Logan, Enoc Perez and the Texas legend Michael Tracy, He has aslo championed ermerging Texas artists like Christopher Cascio, Lovie Olivia and Preetika Rajgariah.
To attract a more diverse audience the gallery also features a full roster of live arts events, including comedy, poetry, dance, tango and music. Located in the spiritual heart of alternative Houston, Montrose, the gallery is open on Sundays for greater community involvement.
Featuring Works By:
Preetika Rajgariah
Meghan Gerety
Chivas Clem
Enoc Perez
Lovie Olivia
Eric Stefanski
604 West Alabama
Houston TX 77006
126 Percy Hill Road
Old Chatham NY 12136